PROGRAMME:
North-eastern Slovenia in the Late Bronze Age
Research of the settlement structures and dynamics in the period of the Late Bronze Age including the phenomenon of the first appearance of iron is carrying on within the programme. It will encompass three levels. On local level, publishing the results of fieldwork and excavated material from three most important settlement complexes in Štajerska region that could be determined as centres of social power, according to present knowledge is anticipated. Those are: Ormož, Ptuj and Gornja Radgona. Each one will be represented in individual publication.
On a regional level, a common database of settlement structures from Late Bronze Age in North-eastern Slovenia is planned. It will encompass fortified settlements, lowland settlements, cemeteries, hoards and isolated finds. Environment data will also be added to this computer database, which will represent the basis for further typological, chronological and spatial analyses.
On the third and the highest level, the final synthesis of the result will follow. The settlement structures, their typology and chronology will be represented in a special monograph. We intend to analyse the principles of settlement dynamics, and to consider economic background and impact of environment on settlement pattern. The ultimate goal is to represent cultural historical situation in the Late Bronze Age in North-eastern Slovenia.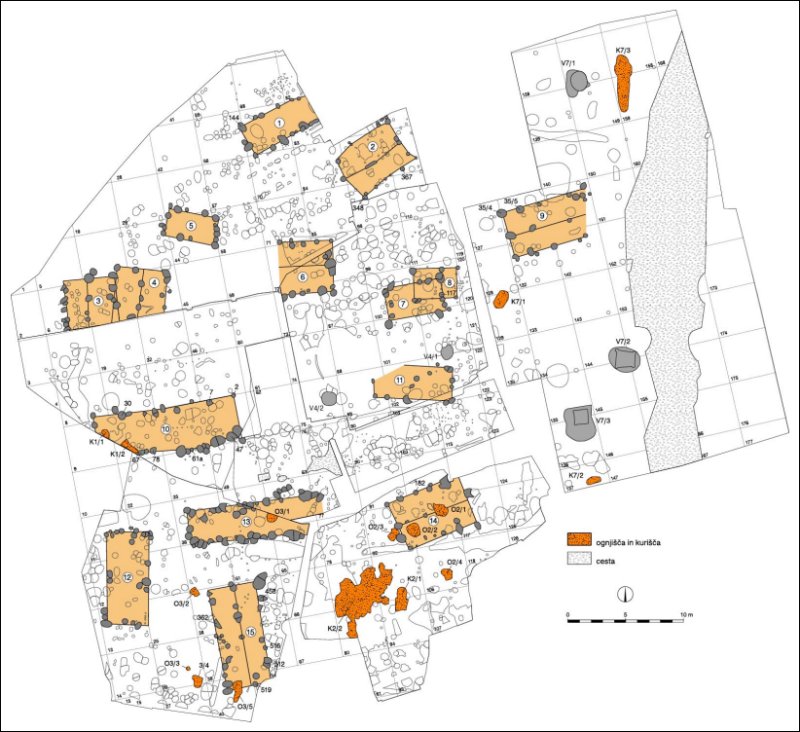 Ormož. Reconstuction.
Contact:
Janez Dular
<< The archaeological portrait of the Slovenian landscapes between 5th and 2nd millennium BC
>> South-eastern Alps in the 2nd and 1st centuries BC
Top