PROGRAMME:
The Romanisation processes on the territory of Slovenia
A large spectrum of the gradual changes will be researched: from the first contacts between the Romans and the natives to the establishment of the Roman state and the general acceptance of the Roman way of life.
The research will be focused on the two important archaeological sites. Nauportus (present-day Vrhnika) was the strategic key-point on the old trade route connecting Italy and the middle Danubian area. Analysis of the new archaeological, archeozoological and archaebothanical data will contribute to the chronology, to the better understanding of the human impact on the environment, to the study of migrations, economy, trade and architecture, especially during the period of the 1st cent. AD.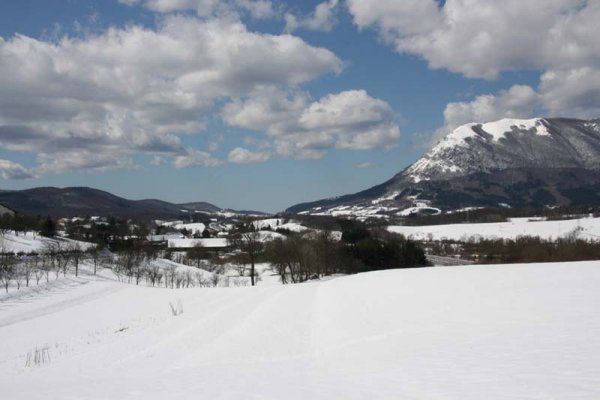 SE view to Razdrto pass and Nanos. Photo: A. Bavdek.
Poetovio (present-day Ptuj) was one of the most important administrative centres in the large region between the Balkans and the Danube from the 2nd cent. AD. The study of the urban development in the early phase of Poetovio (1st and 2nd cent. AD) represents the next goal of the proposed programme, as well as the analysis and the publication of the field documentation and the material from one of the archaeological sites in Rabelčja vas (a part of Poetovio).
The new data from Nauportus and Poetovio and the comparative analyses with the neighbouring regions will enable the new evaluation of the Early Roman period on the territory of the south eastern Alps.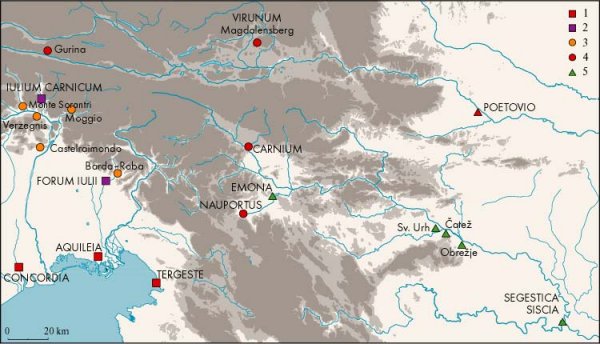 Early Roman fortification.
Contact:
Jana Horvat
<< South-eastern Alps in the 2nd and 1st centuries BC
>> Roman inscriptions of Slovenia
Top