PROGRAMME:
Roman History of the present-day Slovenian territory
The first volume of the History of Slovenia, devoted to the Roman period, will be prepared for print in collaboration with the University of Ljubljana. The volume will be a synthesis of current knowledge that has hitherto not yet been written to such a large extent. It will comprise about eight centuries of the Roman and late antiquity periods, from the foundation of Aquileia to the reign of Justinian, including the introductory chapter on the contacts of the northern Adriatic and southeastern Alpine regions with the Greek world. The emphasis will be placed on local history and an attempt will be made to include all known data concerning these regions in the Roman period and late antiquity. However, since these regions were never part of one major administrative unit, but were always divided among several of them (Italian Regio X, Noricum, Pannonia, as well as a small part of Dalmatia), the history of Italy and the mentioned provinces will be taken into account, as well as – partly – that of the entire (western) Roman Empire. Three members of the Institute will be co -authors of the first volume.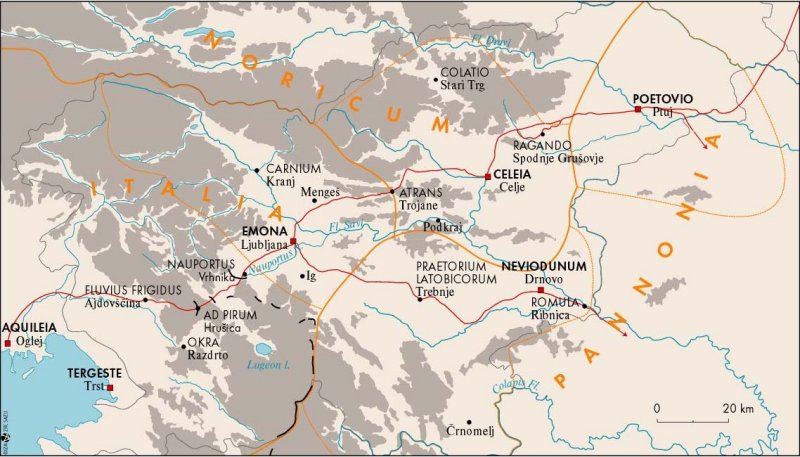 Slovenia in the Roman period.
Contact:
Marjeta Šašel Kos
<< Greek and Roman literary sources for the eastern Alpine area and the western Balkans
>> Late Antique settlement of Slovenia and its placement in the settlement structure of the Roman Empire
Top