OCRA
The gateway between the Mediterranean and Central Europe
CONTENTS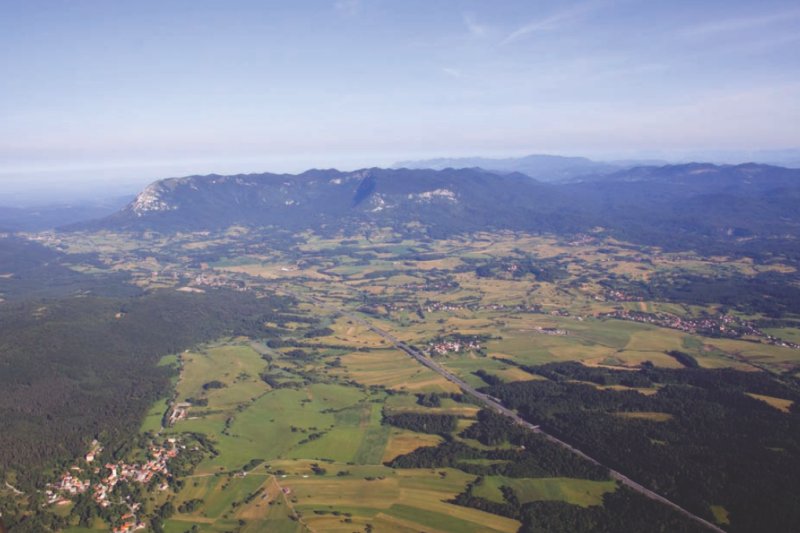 View of the northwest part of the Pivka basin. In the background Nanos and the Trnovo plateau, to the far left lies the Razdrto pass, to the far right Hrušica. Photo: F. Novak.
Abbreviations
Foreword
Geographic and historic representation of Razdrto and the Pivka basin
Archaeological sites in Razdrto and its vicinity
Goli vrh

Fieldwork method
Fieldwork results
Chronology of the objects
Conclusions

Mandrga

Fieldwork methods
Fieldwork results

Analysis of structures

Small finds analysis
Relative chronology for 2nd and 1st century BC
Metal objects
Pottery

Black-slip pottery
Oil lamps
Thin-walled pottery
Coarse tableware
Italian kitchenware
Celtic pottery
Prehistoric pottery
Circular discs
Amphorae

Interpretation
Preval
Fieldwork methods
Fieldwork results

Burnt surface in quadrant D11
The road
Destruction layer
Ditch 1
Pit 1
Pit 2
Pit 3
Pit 4
Drainage
Ditch 2
Modern period building
Surface finds

Analysis of structures
Small finds analysis

Burnt surface in quadrant D11
Destruction layer
Ditch 1
Drainage
Surface finds

Interpretation
Conclusions: Razdrto, Ocra and routes leading across the Alps
The Bronze and Early Iron Age in the Notranjska region
Late Iron Age in the Notranjska region
Romans at the foothills of the southeastern Alps
Roman traces in the Notranjska region

2nd century BC
Late La Tène period
Razdrto in the La Tène period

Routes across the southeast Alps in the 2nd and 1st centuries BC

Roman roads in the Friuli Plain
The routes across the Carnic Alps
The route along the Nadiža and Soča rivers
The routes across the Alps and Razdrto

Razdrto in the Early Imperial period
The new road network from the Augustan period onwards
Razdrto in the Late Roman period
Bibliogaphy
Catalogue
Introduction
Ceramic fabrics

Black-slip pottery
Terra sigillata
Sarius cups
Thin-walled pottery
Oil lamps
Coarse tableware
Kitchenware
Ceramic rings
Amphorae
Description of the objects
Translations
Abbreviations
Goli vrh
Mandrga
Preval
Plates
Appendix
***
2009, (Opera Instituti Archaeologici Sloveniae, 17), 248 pgs., 64 colour photos, 66 b-w drawings, photos, graphs and maps,13 tables, 52 plates, 20 x 29 cm, hardback, ISBN 978-961-254-163-7.