SPAHA
Pavel JAMNIK and Anton VELUŠČEK
2. Archaeological and paleontological cave sites in the wider area of Ribniška and Struška dolina and Kočevska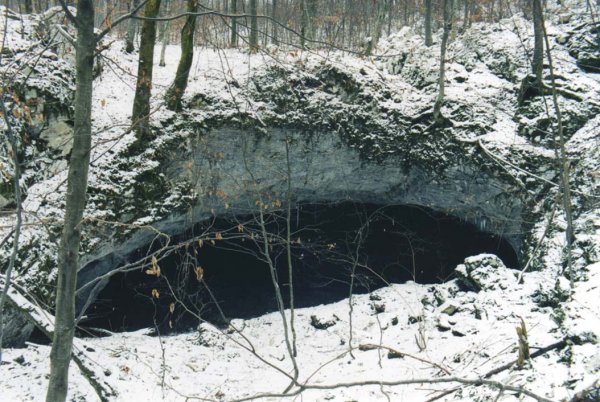 Entrance to Dolga jama near Hinje
Abstract
The paper presents 29 cave sites in the wider area of Ribniška and Struška dolina and Kočevska, which yielded archaeological or paleontological remains. Among them, we present 10 cave sites, which were not cited before.
Archaeological remains indicate that people visited caves for various reasons, from the Upper Palaeolithic to the present day.
Some caves revealed remains of the cave bear (Ursus spelaeus) and some also rare cave lion (Panthera leo spelaea) and moose (Alces alces L.) remains.
Keywords: Karst caves, archaeological finds, paleontological remains
***
2011, (Opera Instituti Archaeologici Sloveniae, 22), 296 pages, 88 b-w and colour photos, drawings and charts, 31 tables, 27 graphs and 42 plates, 20 x 29 cm, hardcover, ISBN 978-961-254-290-0.